A week after the Boy Scout Trip in Tagyatay and after those exciting games, Milzon had to attend another Boy Scout related event. Is their Oath Taking Ceremony and they will officially considered as KabScouts!
Of course, Milzon had to prepare his Boy Scout uniform. He got the yellow KabScout Cap, the white T shirt with BSP logo in it, The Khaki shorts, The yellow Neckerchief, and the Carabao Slide.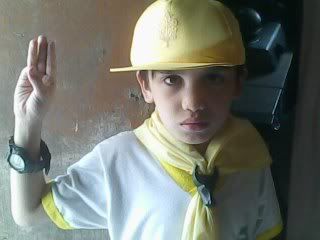 Okay! Milzon give us the KabScout pose! hehe (so serious). The event gathers not just the KabScouts but also the BoyScouts (4th – 6th Grader), the Star Counts (girls of 1st to third graders), and Girl Scouts (4th – 6th Grader). All of them will attend the Oath Taking Ceremony. The Event was held in Manuel Rojas Elementary School last September 16.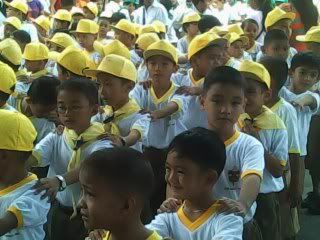 These are the mighty Kabscouts of Manuel.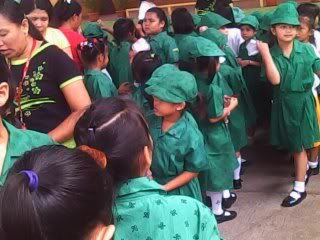 The Star Scouts Wearing their Uniforms!
My niece Jennifer is here too! I was his tutor for 2 years! Yay! Time really run so fast and look how much she have grown!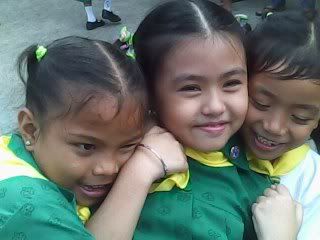 The girl in the middle is really special to Milzon! haha She's Angeline Tifa and she's my lil bro's Crush! Awww! As a matter of fact, i got a video here showing her beloved Angel LOL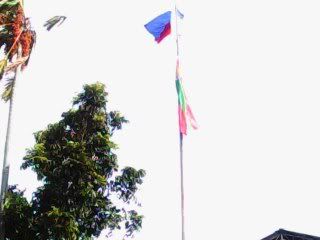 A flag Ceremony was held first. They sang the national Anthem and Lungsod ng Kabite Hymn. Kids offered their prayers too.
The First Ceremony was for the Star Scouts and Girl Scouts so while waiting for them, the kids did some rehearsals inside the Multipurpose hall.
Star Scouts having some fun games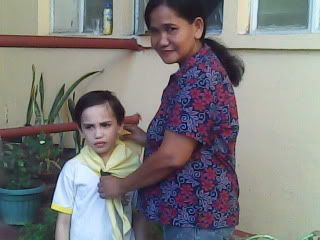 Milzon and Mom!
Milzon had so much fun and he is so proud that he is now an official KabScout of Manuel hehe. As I have heard, they will have a camping soon and I'm pretty excited about it too!