I know this is a very late post.Today I'll share you some of pictures taken last September 4 which is Milzon's 8th Birthday. I posted an entry last month showing our Pre-birthday celebration where in I treat him in one of his favorite Amusement center in SM. So this time, it's Milzon's big day. He invited some of his classmates and friends. It's a very simple celebration compare to what we had last year. I bought him a small cake with "Angry birds"  toys on top of it.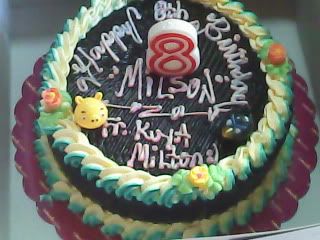 While mom cooked her special Spaghetti and Lumpiang Shanghai for my brother. It's a very typical celebration and what makes it differ than last year is that Milzon invited some classmate to drop by and celebrate with him. He's kinda shy last year to invite his classmates.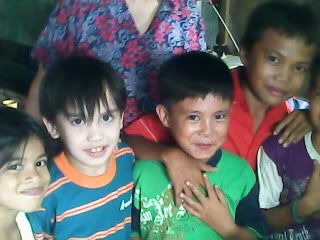 (from left to right ; Jarry Maye, Milzon, Cyrus, Nafis, and Zaldy)
Good thing his birthday was on Sunday and he was able to play with his friends the whole Day.
(Milzon and his friends playing outside)
(busy playing with computer games)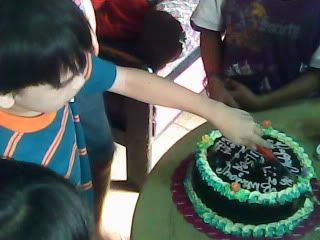 We let Milzon slice the cake and distribute it to his friends.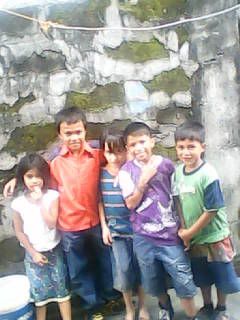 Before leaving, we asked them to pose one last time. My Auntie and cousins also came to visit my brother and they offered some gifts too. Milzon had so much fun that day and wishing to have the same birthday next year. I promise myself to make it extra special next year.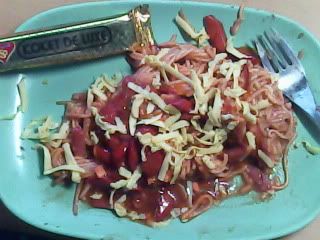 It was a great relief to know that we were able to celebrate his birthday successfully and here's a plate of spaghetti and a choco bar (given by my Auntie) to treat myself!