Okay, so finally, I decided to put an end over my laziness. I have so much things to do and I really have to process my "Certificate of Employment" and my clearance as much as possible. It's been a month now since I left the company. I went to my employer this morning and it was so nice to see my previous colleagues and superiors as well. A lot of things have changed and most of the people I know got promoted as Team Leaders. Who would have thought that I'm going to witness such a drastic change after a short period of time huh?
Honestly, at some point, I thought I have made a wrong decision of leaving the company. I know there are so much rooms for me to grow and there are tons of opportunities for me to achieve a much better career through this company but it's too late for me to regret such things and I know that God will take me to a new and better path.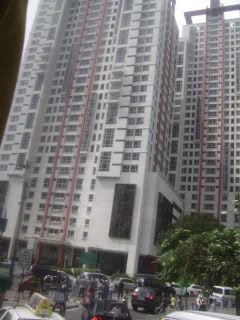 (On my way to the head office)
Anyway, after submitting all the requirements to my superior, they told me to visit the head office for me to fill up my exit clearance formand to attend an exit interview. They told me that my Back pay (accumulated with my Final pay) will be processed for like 2-3 months. That's fine with me, after all, I am planning to use it for my future business.
It took me almost 3 hours to process all my documents. Stressing indeed but I'm happy that I was able to process everything and all I have to do now is to wait. Anyway, I grabbed this opportunity to visit the Baclaran Church again.
Next Post : Visiting the Baclaran Church Again