A wonderful festival turned into a horrible and unfortunate day for me. Regada is one of the most notable water festival here in Cavite City. We celebrate the said occasion every 24th of June. Regada is derived from the word regar which means water. It is done in honor of Nuestra Señora de Porta Vaga.
Nuestra Señora de la Soledad de Porta Vaga, (Our Lady of Solitude of Vaga Gate) also called "Reina de Cavite" and "La Virgen de la Soledad" is the patroness of Cavite City.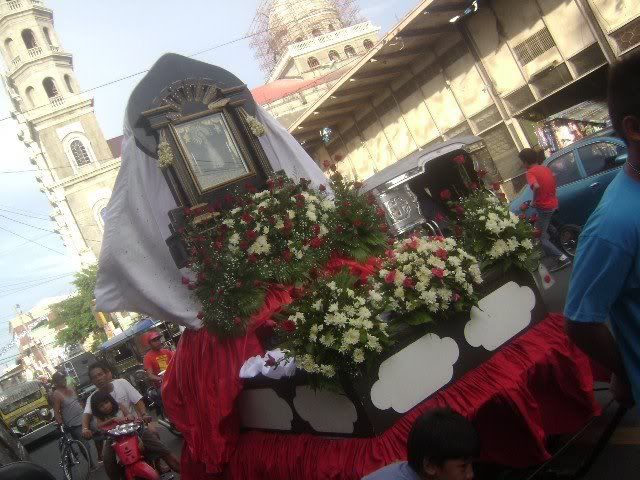 The image above is the original Nuestra Señora de la Soledad de Porta Vaga altar. Allow me guys to share the story behind the miraculous patroness. A legend narrates that many years ago, a small detachment of Spanish Guardia Civil was stationed at a sentry post called garita located at the end of the Isthmus of Rosario. One stormy night, while a Spanish sentinel was at his post, he perceived a halo of a bright shifting light. A dazzling apparition rose form the currents of Cañacao Bay startling the sentry with suspicion that it could be pirates who were out to ransack the port because that time, Cavite was at the peak of economic prosperity because of the galleon trade. Frightened, the sentinel shouted "¡Alto! ¡Alto!" ("Halt! Halt!"). However, instead of stopping, the light proceeded toward him. Hence, in a loud voice he asked, "¿Quién vive?" ("Who is there?"). He then heard a sweet and melodious voice saying: "Little Soldier, why halt me on a night so cold? Let me pass. Dost thou not recognise Mary?" The sentinel, struck in awe and confusion, humbly and repentantly replied, "Forgive me, Virgin Mary, Queen of my devotion; for I am a soldier who complies with my duty!" The following morning, fisherman and workers at the Cavite Royal Arsenal usually passed through the Porta Vaga (Vaga Gate) found along the beach of Cañacáo Bay a framed image of the Virgin. It was close to the spot where she appeared the previous night. [Source: Wikipedia]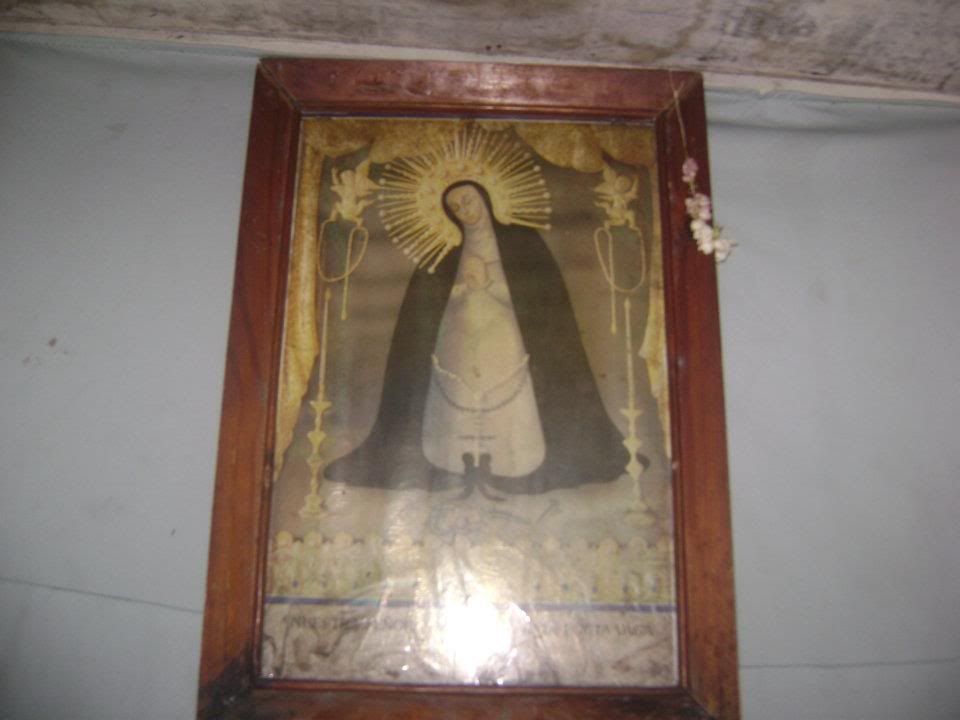 We actually have an old altar of Nuestra Señora de la Soledad de Porta Vaga. It was inherited by my mom from my grandfather. Anyway, Regada is an annual water festival held every 17th to 24th of June since 1996, it is a week long celebration that is full of culture and plain old fun. 24th is the most exciting part of the event because they used to install sprinklers at the city's main street and they organize some concert showcasing some well known bands or celebrities. However, this year is an exemption. It is probably the worst compare to the previous Regada celebrations. No sprinklers are being installed but there were firetrucks who pumps out their water  and throws it out to all who passes by the main street.
[ Image courtesy of  Taga Cavite City Ka Kapag.. Facebook Group ]
No major concerts were held either. They set up a stage and invited some gay stand up comedians to entertain the people. It was indeed an entertaining performance from them but not as thrilling as before. It was such a disappointment and I am hoping for a bigger Regada next year.
Anyway, what made this Regada a horrible day for me is because someone took advantage of this celebration. While I was busy with my little brother, someone snatched my digital camera. I wish i could tell who but look how crowded the place was.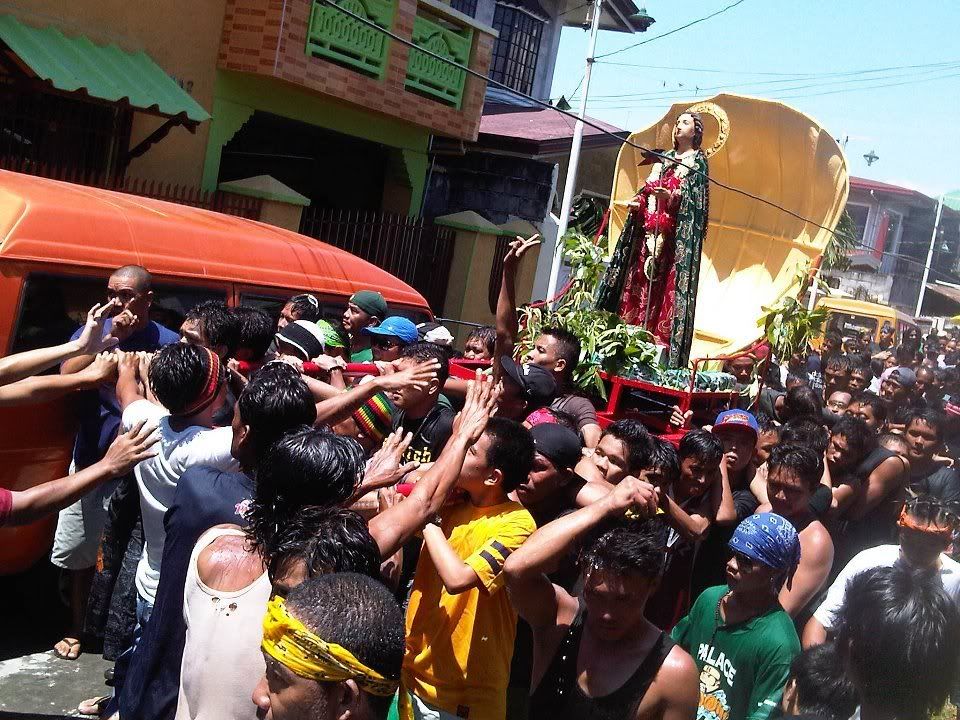 I managed to take some good shots but unfortunately, I cannot share it with you anymore. I lost my camera. I was too upset. I am blaming myself for being so careless. Oh God, why is this happening to me? I was planning to attend an event this coming June and now that I don't have my camera with me, how can I blog this event?
Sigh… I'm so depressed right now because of what happened. It was such a devastating loss for a blogger like me. Luckily, I managed to save some of my recently-taken photos. I think I need to cut own my budget again to purchase such gadget. Err >_<