Bonding With Mecoy Part 3
And finally, i can post this entry..Its been a crucial week for me and I can barely visit other blogs recently. On top of that, I am having some serious issues with my Internet Connection. It was really devastating to receive such a very low speed and that's not really what i am paying for. I called their hotline and i guess i'm going to post a separate entry for this one. Anyway, looking for a brighter side, here's an entry to continue my post about the trip that Mecoy and I had. We went to SM Mall of Asia and after more than an hour of walking, visiting one shop after another we decided to take our lunch at Mang Inasal. We had once satisfying meal. I ordered the pitso (chicken breast). We also added a piece of sweet leche plan for dessert.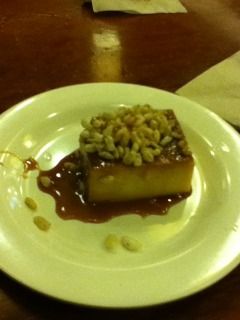 After this, we went to Starbucks and grab some Frap before leaving!