So finally, after that long Dizzy travel with Milzon, We finally reached SM Molino. And since we're both tired, we decided to take our lunch first. SM Molino is a very small SM branch. It has two floors with 4 Cinemas, 1 department store, series of fast food chains and other common shops. It is not as thrilling and exciting as Mall of Asia but less people are dropping by here, you do not have to wait that long before your foods are being served. Milzon is such a big fan of Mcdonalds but unfortunately, there's no McD branch here so we ended up hitting Jollibee. I ordered their burger value meal and their new Jollibee float.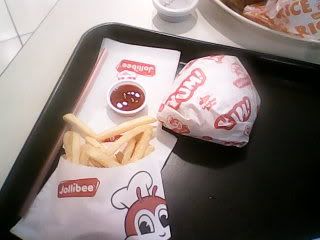 (Burger Value Meal)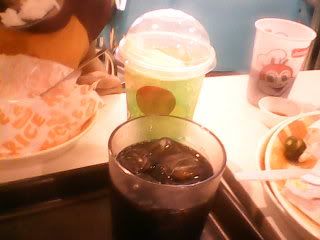 Green Apple Float from Jollibee.
Since Milzon needs more energy after his dizzy travel experience, he took a rice meal. He ordered One piece Chicken with Regular coke and a chocolate Sundae.

He's not a big fan of Jollibee and for him, Jollibee is more like the mortal enemy of Ronald Mcdonald so he felt like betraying Mcdo while were taking lunch at Jollibee. So let Milzon judge the taste by looking at his reactions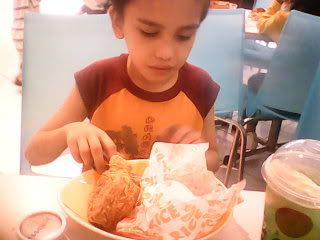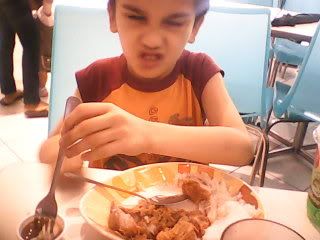 So he just ended up taking my Float and satisfied himself with it. Sigh

(my next post would be Milzon in Quantum)