After hitting SM Molino, we decided to visit our Auntie and spent a night with them. I stayed here for more than a year before so the feeling of being here is not so new to me hehe.
Here's my very tired little brother sitting on the wooden sofa.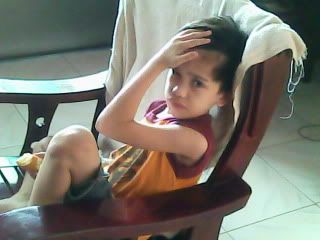 Take note that we've been to another dizzy travel that's why he's not in the mood during this time. NOT until cousin Ichan showed his laptop and let Milzon use it.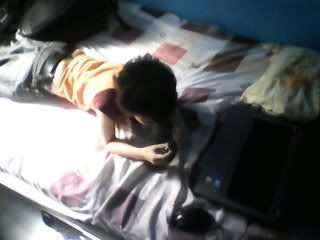 We had a great dinner too and Cousin Ichan showed his new base guitar too. So we went home the day after that and we had another dizzy travel and of course, i packed myself a bunch of plastic pouches hehe.