Cosmania 2012 : Hallway Part 1
Here comes the first part of my Cosmania 2012 post. I'm going to sort out my post based on the area where photos were taken. The venue was divided into two main sections excluding the Hall Way. We got the Dealers Hall and the Main Stage but I'm gonna start up with the Hall Way first. We were able to arrive there at 10. Ichan and Mecoy made it quite early and they were actually with my Auntie too.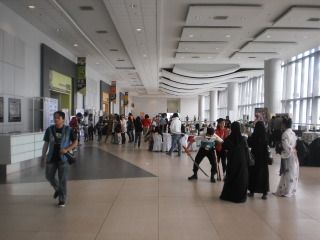 A huge crowd came to us by surprise and I am really not expecting that a lot of Cosplayers will participate in this kind of event. Cosmania is probably the grandest Cosplay event in the country and they used to invite some popular International cosplayers too.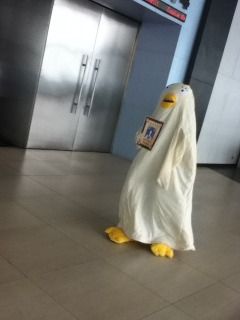 Cosplays are divided into different categories. We have the typical cosplayers who portrays their favorite anime characters, we have "Mecha" which is generally robotic in nature. We also have some Western inspired cosplayers who are typically wearing Superhero suits and a whole lot more.
Some are great , some are worst, some are hot and some are not. Others are funny while others are simply impressive. Hey! My sister is a part of this event too (the fourth picture above) but I guess, I'm going to post it in a different entry.
(From Left to Right) A. The Main hall ; B. She-Hulk ; C. Fuji Film inspired suit (I believe that he's also the same guy who wore the Angry Bird Costume from the recently held "Ozine Fest 2012". Check my post HERE); D. Kakashi from Naruto.
A. Characters from Koroko's Basketball; B. (I'm not sure but i think they are from a popular game); C.Nami from One Piece ; D. Anime inspired Happy Three Friends Casts.
That's all for now, watch out for my Cosmania 2012: Hall Way Part 2