It has been 2 months since i got my BDO (Banco De Oro) Debit card from my employer. It is actually my first time to received a Debit card from an employer because all of my previous companies issued me a Payroll ATM card which can only be useful during the paydays. Anyway, like my UnionBank EON Card, BDO also offers Internet banking features which makes it possible for their users to pay their bills online, buy or purchase goods on the web or check their balances over the Internet. But unlike my EON account, the registration here is quite demanding in a way that you will be authenticated thrice by their agent in order to disclose your Account Number. Unlike my EON card, the Bank Account Number is not visible on your BDO Card and you have to call their hot line just to get those numbers since you are required to enter such information upon registration for their ebanking.
After the registration online, they will provide you a code to activate your eBanking features in any BDO ATM machine and then you have to wait for 2 more days for the verification. BDO eBanking can be accessed via www.bdo.com.ph.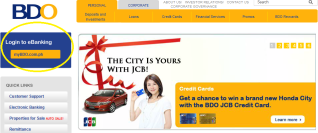 The interface is nothing much different from the UnionBank but the navigation is way lot easier. Just click on "myBDO.com.ph" button on the left Panel of the screen. 
It will then, prompt you to a new tab that will ask for your UserID and password. If you are trying to register, just click on the "enroll now" link right below "RIB Privacy Policy" link. To get the Account Number, which will required from you, just call the hotlines provided on the left panel of the screen. You will be assisted by their operator and will ask you some security questions for verification purposes. They might ask your birthday, address and the BDO branch where your card is registered.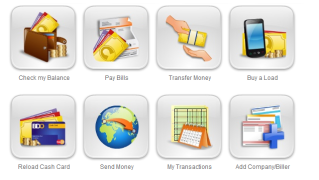 After logging in, it will prompt you to a new page showcasing your ebanking features. You can check your balance, Pay bills, transfer money, load your mobile phone and a whole lot more. It is very convenient than dropping by to any ATM machine or remittance centers right? Oh and since it is a Debit Card, you can use it for your Blog advertising too! Cheers!
PS: I am planning to apply for their savings account too.