Time to end my posts about the recently held Ozine Fest 2012. But before that, in case you missed any of my Cosplay entries, here's a short recap. Feel free to visit and check my previous post.
This time, allow me to show you my brother's own improvised Cosplay. Actually, we've done these projects last year so I'm going to share it with you guys. We made some cosplay accessories inspired from our favorite anime characters.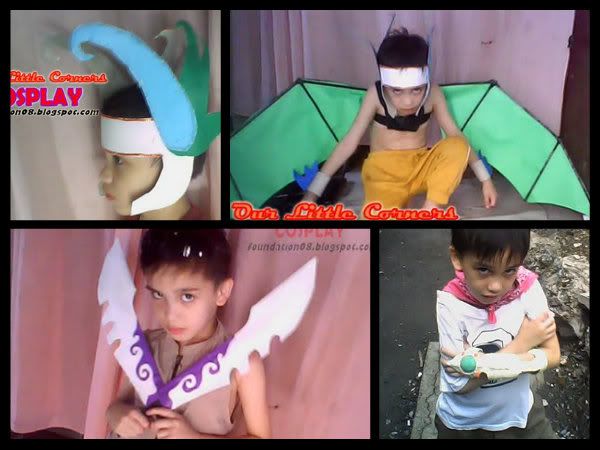 The first one is a Warrior Helmet followed by an improvised Dragon one. The third image on the lower left is a pair of katana. They are made from cardboard and stick. Lastly, is a the magical weapon called Fuujin. It is a Hokage Ninja weapon taken from Flame of Recca (Fuka Kirisawa in particular)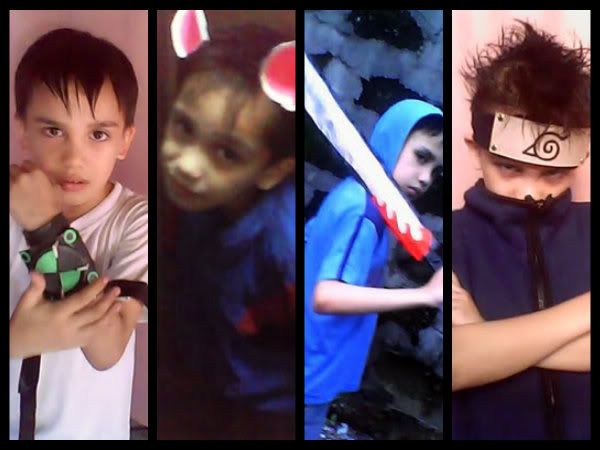 These four are my personal favorites. The first one is a Ben 10 Inspire cosplay. We made some cat ears for the second one. The next image shows a huge sword and the last one is inspired from Naruto.
But wait! There's more! I have to show mine
…… errr… just kidding… >_<