I've been so busy this past week and I'm sorry guys for not updating this blog for awhile. Anyway, here's the continuation of my Cosplay post. Ozine Fest is an annual event that aims to gather all the Filipino cosplayers. Again, Cosplay is a type of performance art in which participants don costumes and accessories to represent a specific character or idea. This character might be taken from an anime, manga, comics, superhero and more. There are different types of cosplayers. You've seen the usual cosplayers from my previous entry and now let me feature another type of cosplaying which is popularly known as "Mecha"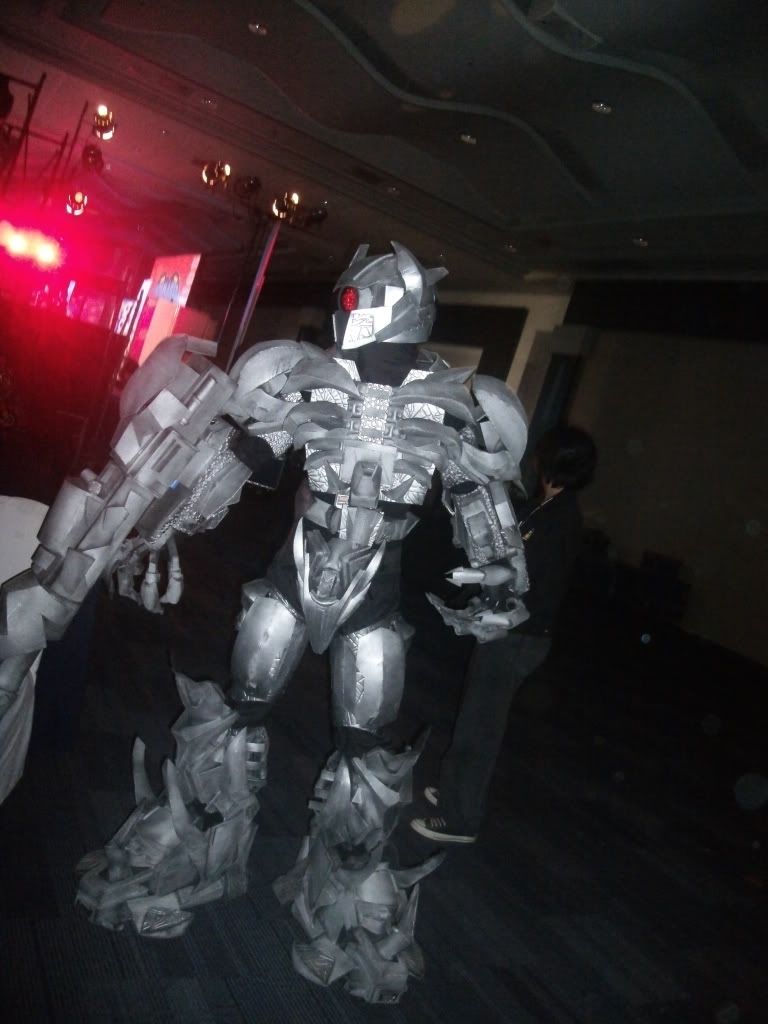 Mecha is a type of cosplay that is generally robotic in nature. Most Mecha costumes are detailed and they are pretty impressive as well. The image above shows a great example of mecha cosplay. Inspired from Transformers. This impressive-looking "Shockwave" was created and wore by Mr Richard Cheng or better known as Rb Cheng. He is one of the most popular cosplayers in the Philippines and Mecha costume is his specialty.
I've seen a lot of Iron Man inspired suits too. What makes Mecha Costumes more interesting is that most of them are improvised and made by artistic and creative individuals. Unlike Usual cosplaying, Mecha Cosplayers should pay attention to details. They are difficult to wear too and they have to shoulder all the weight.
Cosplaying is open for all ages, Just look at that cute little girl wearing her cute Optimus Prime costume. I forgot to asked her name though but I'm happy that I managed to take a photo of her. I'm not sure if Super sentai are considered as mecha but I'm going to include them here. I'm not really a big fan of Super Sentai except for Power Rangers.
Most of the Mecha Cosplay are inspired from some of the most notable anime and movies like Gundam, Transformers and Voltes V.  I will feature the best the worst costumes in my next entry. Have fun!