Resident Evil : Retribution Special Screening Part 2
Here's the continuation of the recently held special movie screening at the Resorts World. To be honest, this post has been shelved for awhile now and I can barely update by blogs these past few months and I am really disappointed with my blogging career right now. But anyway, allow me to share this event so that I can also share all the other events that we attended recently including the Cosplay Mania 2012, Taken 2 Movie Screening and our MOA trip. Yikes, I missed a lot indeed :(.
After staying in the Lobby area for a bit, we decided to enter the Cinema. Actually, the cameras were being surrendered so I told Mirasol to keep the camera inside her bag and make sure that it will not be that obvious so that we can manage to take some shots inside before the movie starts to roll. LOL. Oh and guess what, we managed to bring the camera inside and we grabbed that opportunity to take some pictures.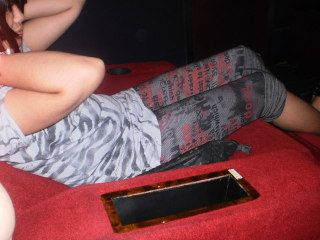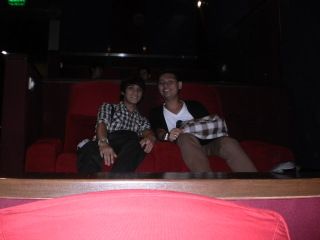 It's my first time to experience to be in a cinema that uses reclining chairs so who cares if anyone from the guards caught me right hahaha. Anyway, Melvin is now an active blogger and I am really proud of him and I think we'll be attending several events together. Our seats are in front of Melvin and his plus one.
Unlimited Popcorns and Soda is probably the most wonderful offer that you could ever avail apart from the comfortable reclining chairs. A buzzer can be found beside our seats and simply press it and the butler will arrive within few seconds to grant your request. It was truly a satisfying experience.
Moving over to the movie, as a Resident Evil fan myself, I am so thrilled and well satisfied with this installment and by far my most favorite. Some of the favorite characters from the original game were here including Ada Wong and Leo Kennedy. Barry Burton also made a special appearance. Jill Valentine's role has been reprise but this time, she's being controlled by the Red Queen. Mila Ocampo which was previously scene in the first Resident Evil movie will make a come back but just like Jill, she is also under the control of the Red Queen.
The notable Tokyo Scene will be shown again and some of the greatest enemies will be revealed too. Albert Wesker will also reprise his role. The ending scene is an epic one and I am so excited to see the last installment. Generally, I love everything from this movie and I am very satisfied with it. I'll give 4.8 Star out of five. Cheers!