The Amazing Spiderman Premiere Screening
Tadah! I'm back after a Long-week of Hiatus haha. Last Friday (June 29), I was able to watch the "Amazing Spiderman" premiere at the Powerplant Mall in Rockwell. The event was sponsored by Nuffnang and Energizer. I'm really grateful that they've chosen my entry as one of the 50 lucky winners to watch the premiere screening of the said film. I won several contests online but this is my first time to win a contest from Nuffnang. I was informed four days prior to the event via email statin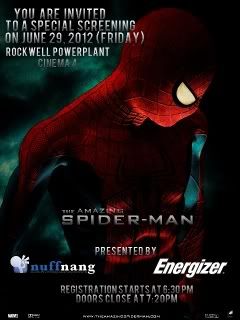 g that I won a pair of ticket.
I was really excited to be there and I also invited my cousin Ichan to be with me. Well, I'm not really a big big fan of Spiderman but I love all the previous film franchise. On top of that, this film has a new approach considering that a new actor (Andrew Garfield), will portray the role of Peter Parker which is, as we all know, Toby Maguire's most notable role. Anyway, unlike those cinema tickets that I've won online, the tickets will be claimed exactly on the day of the actual screening and is designated only to a specific Mall. I'm actually not familiar with the Powerplant Mall so good thing my Auntie (Ichan's mom) came with us.  I had to be there before 6:30 PM for registration and for me to claim the tickets as well. We're like 2 hours early so we decided to have our meal first. We went to Chowking. We ordered their new Chawpao (You can check my review here). In addition to the Chinese Sausage buns, we also ordered a pair of their Wanton Noodles Soup.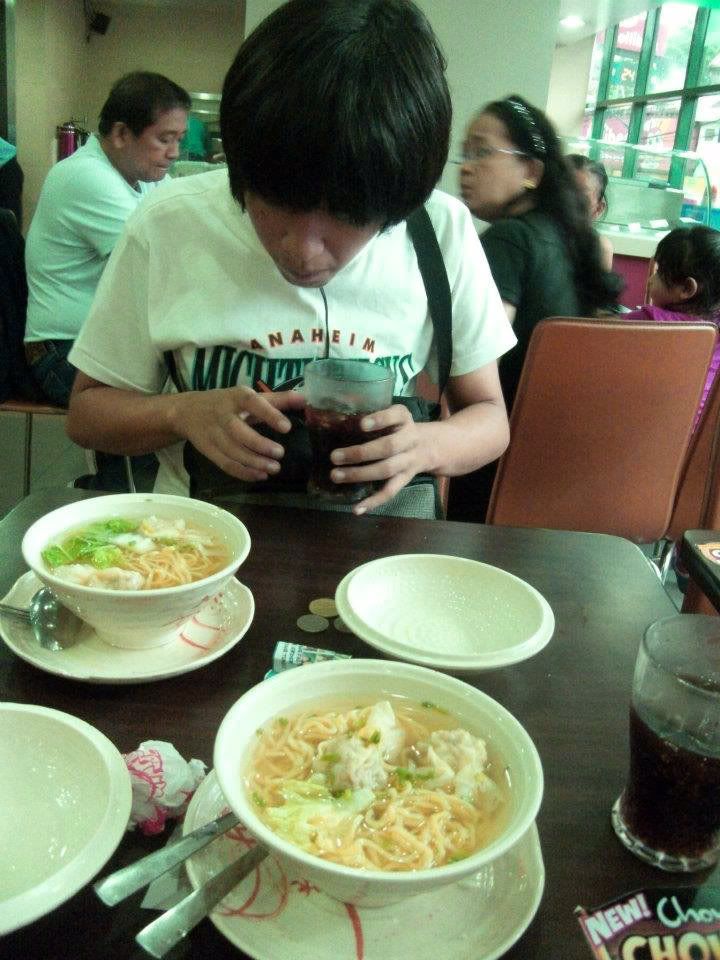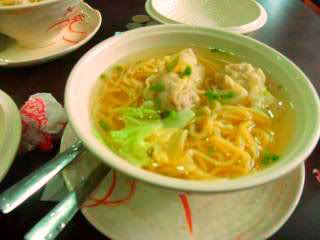 I don't know but for some reason, I'm not really satisfied with it. It tastes like your typical instant noodles with less satisfying soup and pair of beef wantons. Maybe I'm not really into Chinese cuisine because my cousin was really delighted with that meal. I even gave my soup to him. I think it took us 2 hours before reaching the said venue. Good thing my Auntie and I were both average commuters so it's not a hassle for both of us to travel that far. After all, it's a rare experience to watch a movie premiere so why not grab the opportunity right?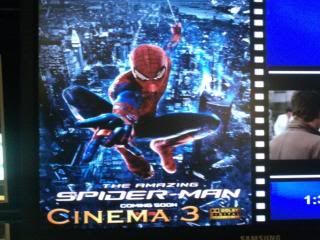 As we arrived, we headed straight to the 3rd floor where the cinemas are located. The Cinema 4 is located on the right wing of the said mall. I saw the Nuffnang banners there that's why I am confident that we're on the right place. Surprisingly, the mall was not as crowded as I'm expecting it would be.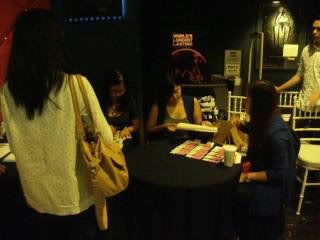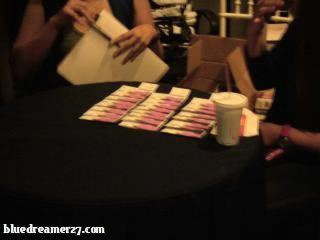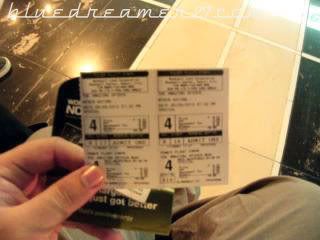 So there was a long queue in front of the Nuffnang banners. They are probably Nuffangers/bloggers who also won the contest. Unfortunately, I don't know any them and I do not have enough courage to approach them either hehe. I got the tickets along with a food stub and a pair of loot bags. Yup, there was a free tumbler popcorn and Iced Tea! I think they should have made that stub available for two haha. Anyway, It was just me and my cousin Ichan who watched the movie. My auntie, on the other hand, decided to do some shopping and so on. It was definitely a wonderful experience. I think I should join Nuffnang's contest more frequently from now on.
Next Post: The Amazing Spider Man Premiere Screening Part 2