What Can We Do in an empty Moon Cake Box?
What else can you do in an empty Moon Cake box? One of the most important things that we have to teach to our kids is how to become resourceful. In this manner, they will be aware what are the other things they can do from a simple and seemingly useless material. This mooncake box for an instance can be used and recycled into a more usable craft. We got this from our Auntie last January prior to the celebration of Chinese New Year.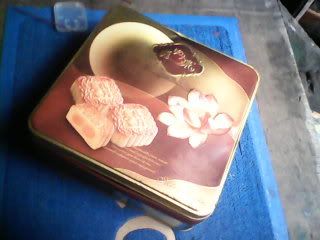 This project will teach your kids a lot of things. First, they will learn how to become resourceful. It will teach them how to recycle craft and how to care for our environment as well that instead of wasting the product they can do something about it. It will also let them express their creativity.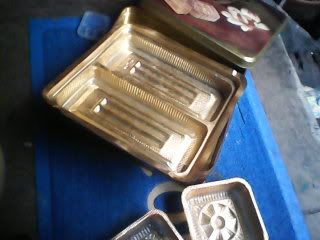 We didn't do much with this craft because the container is actually great enough and it doesn't need much to be customized. We just came up with an idea to make this box as our craft organizer. Simply place our art materials inside. Apart from teacching kids about resourcefulness and Creativity, this will teach them how to be organized too.