A Trip to Kamay ni Hesus Part 3 : The Fourteen Stations of the Cross
Time for another Travel post. This is the third part of our Kamay ni Hesus Trip in Lucban Quezon. So we're done attending the Healing mass headed by Father Faller and we're done touring around the Noah's Arc Garden, this time, we're heading to the venue's main attraction ~ The fourteen Stations of the Cross. Remember the series of visitations I had for the so-called "Visita Iglesia" last month? Yeah, I mentioned something about the fourteen stations there in which I have to recite the so-called "Fourteen Stations of the cross".

Kamay ni Hesus, as you can see in the photo above, offers a different and a much exciting approach for this. These are gigantic statues constructed on a slope of Mount Banahaw. It's more like a challenge for you to start on the first station and climbed up to the last station. Does it reminds you of the "Christ the Redeemer" of Brazil?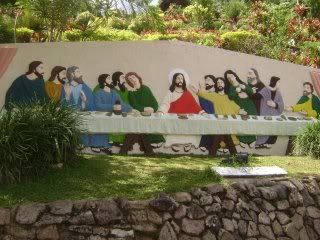 The first station of course is the Last Supper. I failed to gather all the stations since I am aiming to offer a solemn prayer for this one.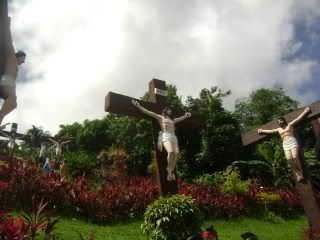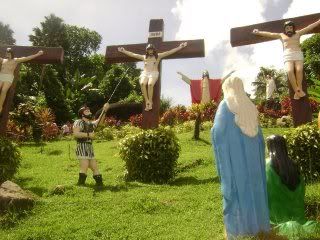 Moving forward, here's one of the last stations in which Jesus was crucified and we're almost up to the top.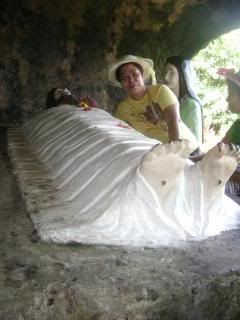 Here's another station showing the dead body of Jesus Christ after the Crucifiction.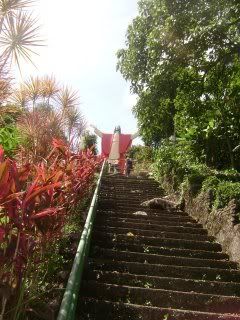 Few more steps before the last station.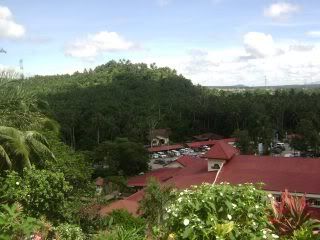 You can see the entire place from here. So relaxing to see such a nice environment like this.
And finally, here comes the great statue for the last station. This is indeed a huge one and is more like six or seven times taller than me.
We really had a great experience climbing up and completing the fourteen stations. We're down with the last post. I'm going to show you the so called "Garden of Eden".