Cosmania 2012 : Main Stage Events
Sorry guys for my very late update, i am here to continue my Cosplay post series. We've seen a lot of wonderful cosplayers after passing through the hallway and we've had some great opportunities to witness various anime-related stalls in the Dealer's hall area. And now, we are about to proceed to one of the event's main area. The main stage is where the cosplay competition is being held.
As expected we have seen a lot of best cosplayers inside and the money that we spent for it is truly worth it.  (From Left to right). A. a girl cosplaying an anime chambermaid B. Erza Scarlet C. Superman D. Sakura Kinomoto from Cardcaptor Sakura.
A. Megaman ; B. Another form of Erza Scarlet from Fairy Tail; C. Kagome from InuYasha; D. Alice from Pandora's Heart.
The event started few minutes after we arrived in the main Stage area. It started off with some mini games and since the event is sponsored by one of the giant tv stations in this country, it is expected to see some local celebrities but we are not expecting that it would be that huge. They introduced the cast of Eternal Garden (a fantasy series of TV5)  including BB Gandanghari. A surprise spoilers were made to reveal the upcoming series of TV5 known as Kidlat.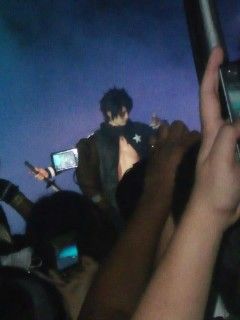 Surprisingly, the two main cast of the said show was there. Derek Ramsey and Ritz Azul both look great and the crowd was very pleased.
The main event started off after one of their main international guess was introdused. Kaname is a well known cosplayer and is popularly known for his almost-perfect Cloud Strife look. He showed off with his cool Black Rock Shooter male version suit. After that, the cosplay individual competion has begun and Kaname along with other international guess including Reika is one of the judges. There are almost 120 plus individual cosplayers who hit the stage. Some are great some are not and some are simply stunning.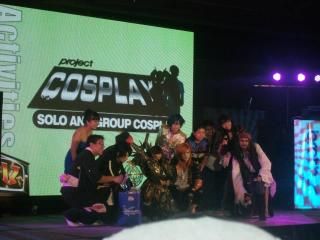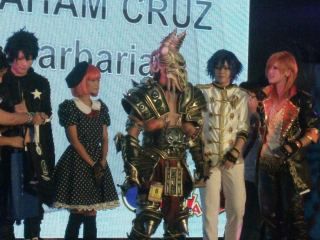 There are various winners from different category and I guess everyone of them deserves the award considering how much effort they exerted for this rare event. We really had so much fun and we are very satisfied with this event. We are so excited for the next year's event.
Next: Mirasol as Mei Mizaki