Boy Scout Event in Tagaytay
Last September 5, Milzon and my Mom went to Tagaytay top attend the much awaited Boy Scout Event. This is Milzon's very first time to visit Tagaytay and his very excited about it. As you all know, Milzon is not really comfortable with long distance travel. (You can recall my dizzy travel post  about him here). Anyway, it is very surprising that he manage to travel that far without VOMITING! haha.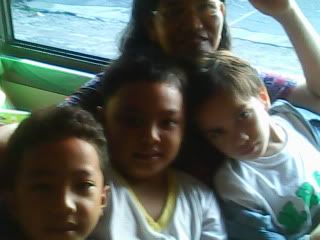 The school rent a bus for teachers, students and Parents. (From left to right ; John Carlo, Marco, Milzon, and my Mom)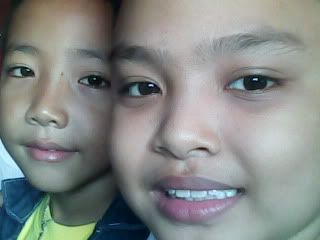 Marco and John Carlo (Milzon's classmates) playing with my camera. I told my mom to bring my camera so that he can capture all the activities on the said event. However, she's not really familiar in using my cellphone or my camera that's why we came up with not so good photos LOL.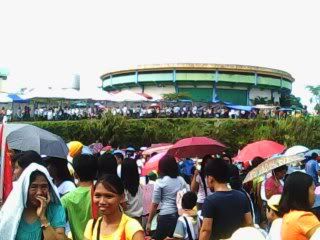 The Event was held in Tagaytay Sport Complex. Students from different schools from different regions were gathered here for the Boy Scout Event.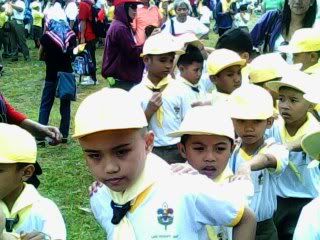 Kids from Grade 1 to 3 are not classified as Boy Scouts yet. They are considered as "KabScout" or "Kabataang Scout". The event was about to start and the kiddie scouts were asked to fall in line.
Kids preparing for their first activity. A brief orientation was held first.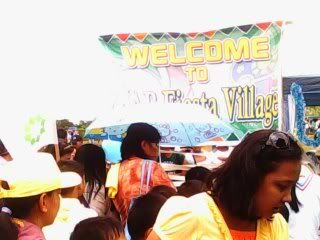 A huge banner welcoming the newly arrive Kabscouts. After the long wait, the first activity was held. I will share all the activities in my next entry.