Journey To Buscalan : Our First Day In The Village
After spending some time in Bontoc, Mountain Province, we all headed to our final destination ~ the village of Buscalan in Kalinga. It was not an easy ride I must say. It took us more or less 3 hours of rough ride, seemingly endless curves and a lot of scary narrow roads. The weather was also not cooperating with us and by the time we reached the drop off point in Tinglayan, it started to drizzle.
It also came to my attention that we had to trek our way to reach the village of Buscalan. Apparently the path going to Barangay Buscalan is not accessible by any land vehicle which requires every traveler to hike. The hike was not easy as there's a part where you need to climb down a cliff.

Luckily, the rain stopped for a bit. We carried all our things from our van and we were assisted by some residents from the village. We were guided by Mr Atong Laguiao who actually lend his house for us during our two day stay.

Although the rains stopped, the muddy terrain was unavoidable which made our hike quite a challenge.

The view however is truly magnificent and breathetaking

The hike from the turning point to the village of Buscalan will take about 40 to 45 minutes depending on the terrain condition. Some parts of the trail are challenging especially when you have to descend off the cliff. The rest however are manageable because of the man-made rails and cemented path which made the access to the village a lot easier.


Preparing to descend. They placed branches around to serve as our guide but some of them were utterly destroyed by the typhoon.

Mr Laguiao shoveled the muddy terrain for us so we can get down safely. It was the most challenging part of the hike. It was slippery and one wrong step will definitely put your life in danger.

The rest of the trail though is already manageable. I've heard that they already established more stable man-made rails along the cliff for easier access.

A portion of the village can be seen from afar.

As you can see, the rugged and mountainous topography of Tinglayan makes farming the main source of livelihood in this town especially in the village of Buscalan.


Almost there!


After 45 hours of hiking, we finally reached the village of Buscalan. Buscalan is one of the 20 Barangays of Tinglayan. Based on the 2015 Census in Population and Housing, Barangay Buscalan has 703 registered residents and 134 households. Most of this population are part of the tribe known as Butbut which is known for their pambabatok, a traditional hand-tapped tattooing. Of course that includes the great Whang Od who is often described as the last and oldest mambabatok. She just turned 100 last year!

Aside from farming, the people of Buscalan found a new way of earning by becoming tour guides for the tourist. In 2016, there are 60 accredited tour guides in Buscalan alone who earns Php1000 for every group of five. In addition to that, almost 30 residences lend their houses for homestay programs and accommodate the tourists. The rate per person ranges from Php300 per night.


Me and my group were warmly welcomed by the Laguiao family during our 2 day stay in the village. There's electricity in the village but getting a mobile signal was quite a challenge. Laguiao's residence was actually complete with a television set, a dvd player and electric fans with abundant supply of water.


Houses were either made from wood or concrete. There are retail stores nearby (the prices though are very costly but considering how challenging it is to haul these items made it reasonable). There's also a school (which is actually one of the reasons why we went to the village for the back-to-school outreach program), souvenir shops, eatery and more.


There's really nothing much to do on our first day in Buscalan especially that it started to rain again. After all, we were all so tired and exhausted for that long hour ride and trekking.

By the way, if you spot a herd of hogs, don't freak out! These domesticated pigs are actually treated like dogs in this village. Also, don't be surprised to see men with super red stained lips. They're not wearing lipsticks but stained left by chewing Nganga (betel nut)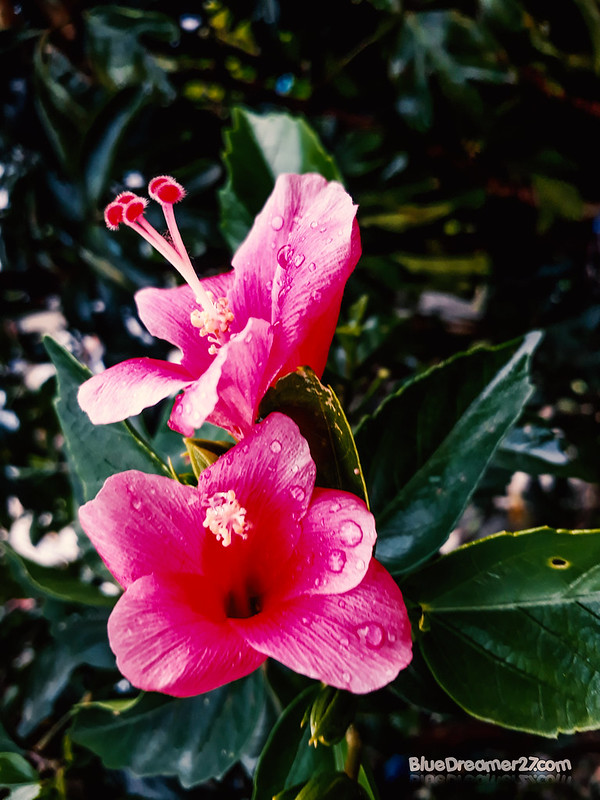 Things You Should Know About Buscalan
► Buscalan is one of the 20 Barangays of Tinglayan
► The home of Whang Od and the Butbut tribe
► The village is not accessible by any vehicles (a trekking is required)
► As of 2015 Census, Buscalan has 703 Population with 134 household
► Tour Guide rate ranges from Php1000 per group of five
► Homestay rate ranges from Php300 per person per night
► Tour Guide is highly encouraged as they are the one who can accommodate your schedule with Whang Od.
► Tour guides can also guide you to nearby waterfalls and hot springs
► There is a power supply in the village but weak to zero communication signal
► There's a school and also a basketball court
► There's also a chapel nearby
► Take note that there is also a Tourism fee of Php 75
The following day was a make or break decision time for me! I'm finally getting my first tattoo and I got inked by the youngest mambabatok of the Butbut tribe and then got inked by Whang Od afterwards! It was truly an awesome experience and I'm sharing more in my next Journey to Buscalan entries.
For the mean time, feel free to watch this video summary

Also follow me in my social media accounts for more updates
Facebook : It's Me Bluedreamer!
Instagram :  @bluedreamer1227
Twitter : @bluedreamer_27