Regada Water Festival 2012 Part 2
I failed to share some photos from the recently held Regada Water Festival here in my hometown , Cavite City. Maybe because I was not in the mood to share anything after losing my camera haha (Read the story here). Anyway, let me share you some pictures taken using my cellphone camera. Sorry for the blurry photos here. I had to take some quick shots before anyone hit me with their water guns. Again, Regada is one of the most notable water festival here in Cavite City. We celebrate the said occasion every 24th of June.It is done in honor of Nuestra Señora de Porta Vaga.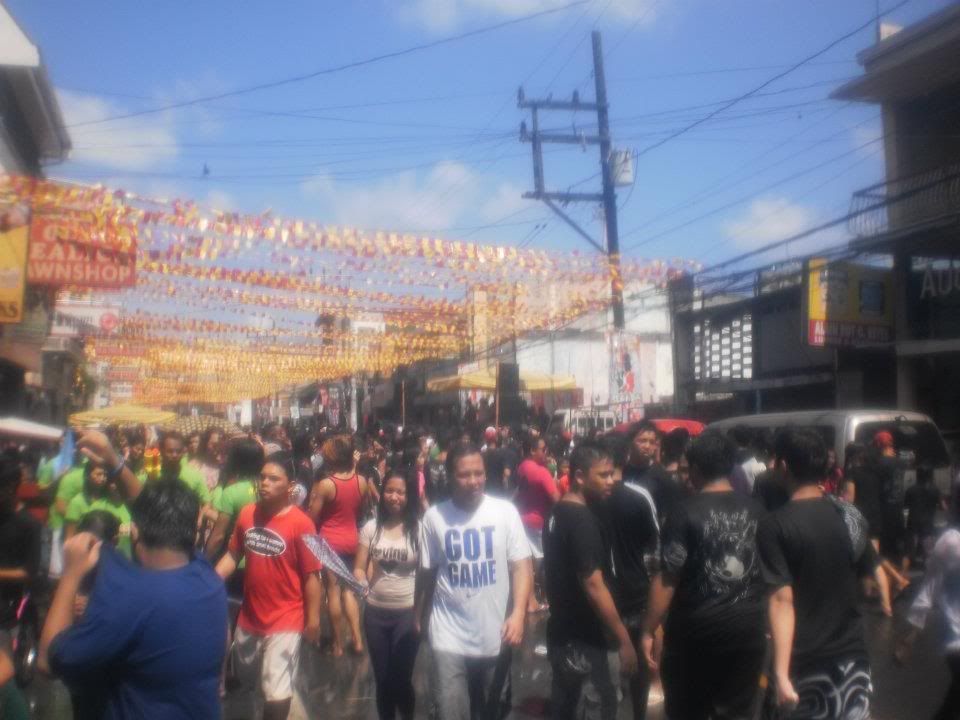 They emptied the highway , restricting jeepneys and other vehicles to pass by and take another route instead to give more space for the event. As you can see from the image above, people started to gather, waiting for the firetrucks to come.  They asphalted the road recently that's why they can't install any sprinklers as what they used to do every year.
Here's an image taken from Regada: Annual Cavite City Water Festival Fanpage. It was taken 2 years ago which is by far the best Regada Water Festival celebration I've seen so far.  Seated on top of those black wooden poles are the sprinklers stretching in the entire downtown area. Unfortunately, we do not have those sprinklers this year but the organizers managed to set up some concerts and parades.
Speaking of Parades, still taken from 2010's Regada Festival, each schools will select their own group of representatives to attend the event's parade, showcasing their colorful costumes symbolizing Cavite City. The first image (Source: traveltothephilippines.info) are group of students wearing costumes inspired by Cavite City's local flag.  The second picture above (Source: Papalengtravelerstales.blospot.com) symbolizing Cavite City's rich marine natural resources.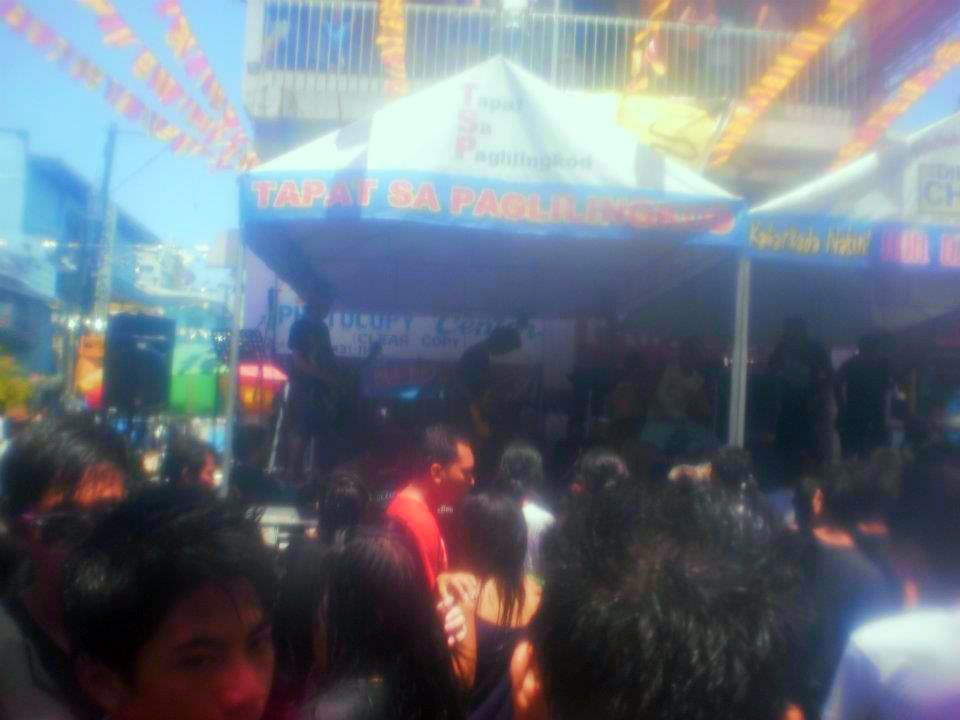 They set up some satellite stages along the road and invited some amateur bands and singers to entertain the crowd while waiting for the main event. I don't know any of them actually but that doesn't matter as long as we're having fun. You'll hear crowd screaming and shouting, asking for the firetrucks to splash some water. It is indeed the event's highlight. Anyway, I remember the event was featured several times on TV comparing the said event to San Juan's "Watta Wattah Festival". Both festivals shares the same day of celebration and sharing the same water theme as well. But of course, as a Caviteño, I must say that Regada Festival is more exciting that "Wattah Wattah".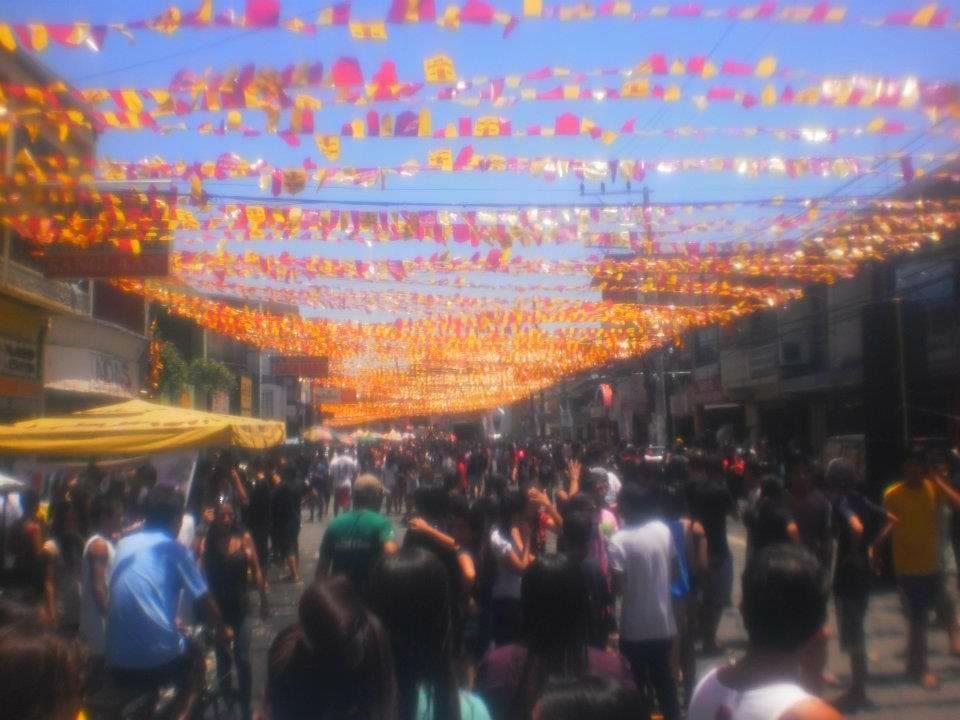 That's all for now. I'm going to share the rest of the photos including the Firetrucks splashing water to the crowd and some random pictures taken during the event. Have fun guys!