Despite of all the stress that we get from our field, it's nice to see that we still have enough time to celebrate. With the help of our Officer in charge , we all came up to have this post birthday celebration of our two colleagues, Cath and Anthony.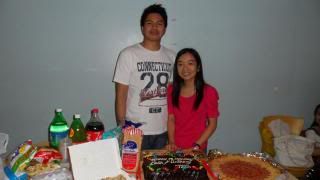 Well, I really had so much fun that day and I'm sure my team mates felt the same way. I never realized that I am lucky enough to be a part of this team. They're all fun to be with and I never thought that it could be this good. Anyway, the party didn't take that long because we're just borrowing the facility and we can't stay there any longer. Though it went out successfully.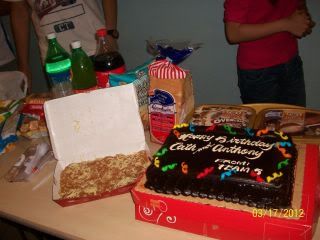 We got some great foods, a cake from Red Ribbon, 2 half gallons of Ice Cream, Spaghetti, Cassava Cake, and more.
It was a post celebration for Anthony and an advanced celebration for Cath who celebrated her birthday 3 days after. This was actually our second time to have a special gathering as a team though the first one is somewhat, work related so i didn't enjoyed it that much.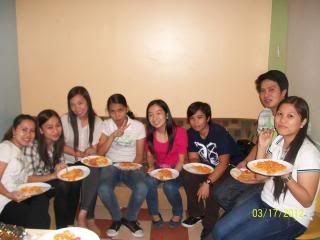 Oh I belong to Team 5 by the way and I am so glad to be a part of this wacky team which is something way beyond my expectation.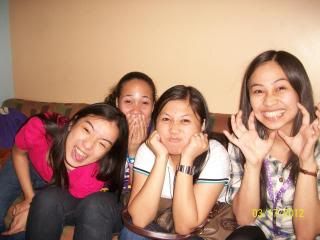 Knowing their fun personalities outside the production floor, somehow motivates me to continue and I am looking forward for more Team buildings in the future. Actually we just had a Luau Party last Wednesday (I'm gonna share it it my next entry).