Milzon and I got a chance to visit our City's very own little zoo. Not that exciting actually compare to bigger zoos but it's a place that worth a visit especially for kids. In addition to that, it is not that far from our place too. We grabbed this opportunity while Milzon is at his school's vacation. The entrance fee for both kids and adults is Php 50 ( $1) which is indeed very cheap.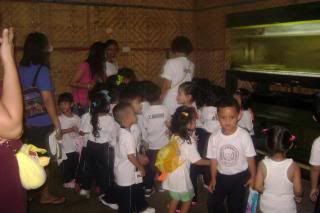 Who would have thought that a small zoo will have such an impressive amount of visitors huh? I think our City Government officials should consider expanding this zoo to attract more visitors from other cities.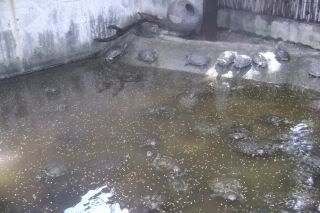 The zoo is actually filled with reptiles. They got so many turtles here for some reason haha and I mean a bunch of them.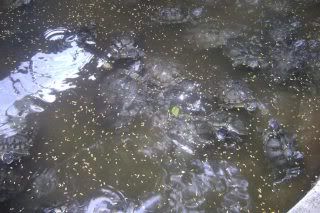 Here's a closer look. This improvised pond is seating underneath a Tamarind Tree and the small leaves keep on falling directly to the pond. Even though it cooks pretty much natural to me, i don't find it appealing at all.
Here's another Reptile. I don't know if this is a crocodile or an alligator because I can hardly find any differences between the two species actually haha. Aside from the crocodiles and turtles, they have plenty of Snakes and pythons too.
Moving forward to kingdom Aves. There are bunch of birds here and I can't tell their specie too.
Here's an Eagle-like bird who's too busy eating those small raw fishes.
Okay that's all for now, I have another set of photos to share in my next entry. Thanks for Dropping By