Exploring the Baclaran Church
Okay so here's the continuation from my previous entry. (Read : Processing my Documents Here).
It took me 3 hours in processing my clearance and before taking my lunch, I decided to drop by at Baclaran Church again. It's been awhile since the last time I visited the place so I grabbed that opportunity again to drop by. Visiting the Baclaran church has become my daily routine when i was working in my previous company. It's quite near from my workplace so i took advantage of it.
Baclaran Church or also known as the National Shrine of our Mother of Perpetual Help. The first ever novena was done on June 23, 1948 headed by Father Leo English. Wednesday has officially become the church's novena day and approximately 10,000 people or devotees attend the said mass to celebrate it's tradition.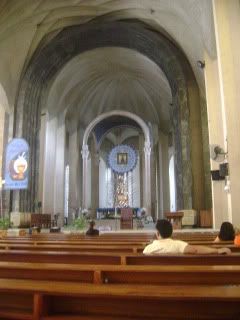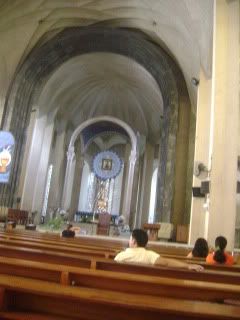 That circular altar is the Shrine  of Mother of Perpetual Help. I never been too close to it actually. The Shrine of Our Mother of Perpetual Help in Baclaran has symbolic significances to the Catholic faith. The shrine has many parts which are made with exquisite materials made for the people. The baldachin is the shrine's centrepiece. Its columns and capitals are made of giallo oro and Bottecino marbles. The gracefully curving altar rails under the baldachin are made of white Carrara marble. The shrine's columns are made of Black Belgium marble, Moroccan onyx and Venetian mosaics.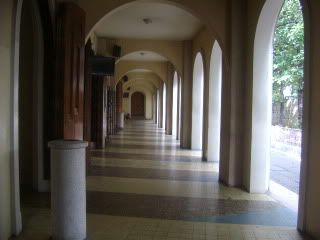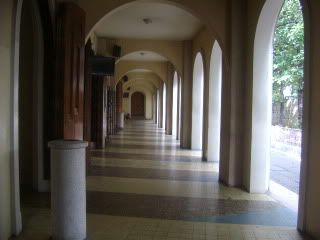 The Church Hallway. The Baclaran Church has a total floor area of 54,564 square feet. It is 71 feet tall, 350 feet long and 118 feet wide. The church exhibits Modern Romanesque architecture. Architect Cesar Concio designed the church structure.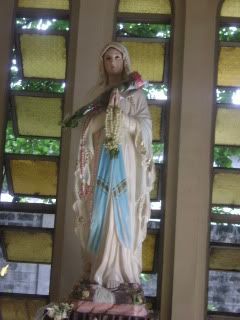 In each and every corner of the church, you'll see several statues of different Saints, Mother Mary and Jesus.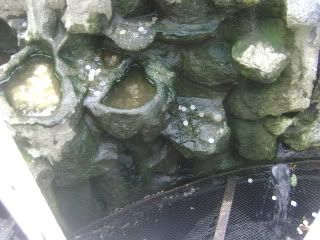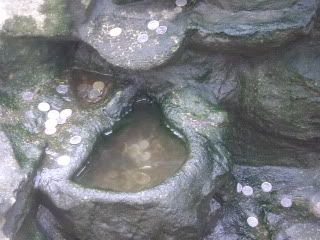 There's also a huge wishing well outside. Oh I don't know if it's a wishing well or some sort of an improvised mini water falls but they used to throw coins here and make their wishes.
Anyway, I had a great time exploring the church, it was a bit tiring though. I decided to take my lunch.
Next post: My Lunch at Chow King and Mang Inasal