The much awaited US version of The X Factor kicked off last September 21. Actually, I was about to post this entry after the airing of the first episode, however, I experienced some issues with my Internet Service provider in which I lost my connection for almost a week (will buzz more about that in my future entries). Anyway, what makes The X Factor exciting? How does it differ from its rival program, American Idol? The X Factor has different concept compare to American Idol. Unlike Idol, the competition has no age limit and is accepting solo performers, duo, group, regardless of what music genre they belong to. The contest is also offering an amazing $5 million worth of contract and a chance to star in their own Pepsi Commercial.  Each participants will be judged by Simon Cowell, Paula Abdul, L.A Reid and Nicole Scherzinger. Sheryl Cole acted as a judge in the first episode and replaced by Nicole afterwards. It is hosted by Steve Jones. The show kicked off with a blast showcasing a lot of talented performers.

Rachel Crow, a 13 year old Student gets her first audition in front of the judges singing Mercy (Duffy's version) and got 4 yeses.
Terrel Carter , 36 year old Actor/Singer was able to get all judges approval too.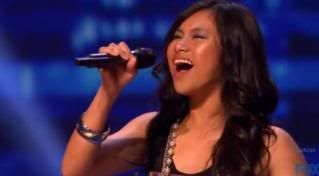 Our Very own Ellena Santiago (14 years old) got 4 Yeses too!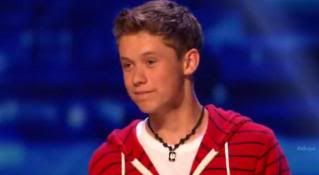 With his Justin Beiber Appeal and his groovy performance, John Lindahl got 4 Yeses from the Judges too.
She's one of my fab for this Episode. Simone Battle, 21 year old College Student gave out her Beyonce-inspired performance and was able to made it through.
Another of my favorites is the 42 year old single mom of 2 children, Stacey Francis. She sang an amazing rendition of Natural Woman and received standing ovation from the audience. I think, she'll go a long way in this competition.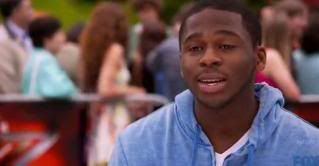 Marcus Canty (20 years old) sang "I Wish" by Stevie Wonder and is being compared to Bobby Brown and Usher.

I'm not really impressed by his talent  and so as his gimmick but believe it or not, Siameze Floyd made it through as well.

Probably the best performance I have seen so far . Chris Rene is a single father and is  trash collector who underwent to Rehab to cure his addiction. He sang his very own composition entitled "Young Homey" which makes Paula Abdul Cry and received Standing Ovation as well.
Overall, the Episode1 is a blast though they said that the ratings were not that satisfying. Will pot my Episode 2 review next.