Resident Evil: Retribution Special Screening
I mentioned in my previous post that I won a free movie screening at Resorts World Makati. It was a special premiere for Resident Evil: Retribution. I am so grateful that I was one among the 30 lucky winners of the recently held blogging contest by Nuffnang. I am really an avid fan of this movie and so as the gaming franchise. I know all the characters and I am so updated with the series that's why I grabbed the opportunity to join this contest and submitted my entry as early as possible. Thanks God, I was able to make it on time and I am so grateful that I was included on their top 30.
I am not familiar with the Resorts World though. All i know is that the Cinema 1 can accommodate 80 exclusive guests. There are eighty reclining seats and they offer unlimited pop corns and soda.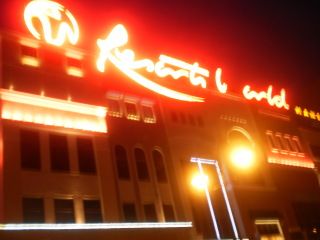 The mall wasn't that big compare to SM Mall of Asia but the shops are extremely high in class (errr something I couldn't afford ..>_<). Anyway, let's move over to the special screening. We arrived there on time and we registered our names and reserved our seats immediately. I won two tickets so I took my sister with me. Fortunately, my cousin Mecoy also won the said contest and he brought his friend with him. After the registration, they gave us our ticket and we still have an hour to wait so we decided to walk around the mall to check some of its establishments.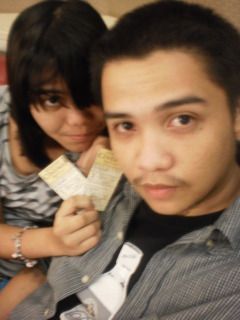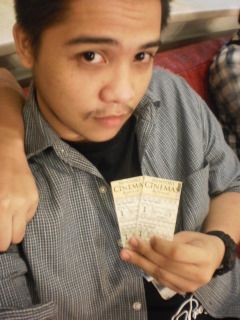 Beside the registration area was the PLDT MyDSL photo booth and there was this cute (and tall) lovely lady who will join you in the photo.
Okay, that would be all for now, my next entry will show more about this event and we we've seen and experienced inside the cinema and so as my movie review!