Amazing Toys And Cosplayers At ToyConPh2016
Finally, here comes the last part of my ToyConPh2016 experience. We're done with the main stage events and also with the most exciting booths! Now, I will share you some of the most interesting toys featured in the event and so as the CosFanX Cosplay Contest. This post also includes random cosplayers who attended the event and so as those life-size and huge Funko Pop Statues.
LEGOs

As soon as you enter the SMX Convention center, one of the exhibits that will welcome you are these huge collection of LEGO toys brought by PHLUG (Philippine Lego User Group). The Philippine Lego User Group was founded on December 12, 2012 and was the first Lego User Group to be officially recognized in the country.

Considering how detailed each piece is, you'll wonder how much time and effort these lego users inputted just to end up with such masterpiece!
Just look at these very detailed "Pinoylug Stadium"! Can you guess how many characters there are in this miniature stage? The stadium is filled with some of your favorite characters from Batman to Micky Mouse! 
How about this min Lego version of the Palace of Westminster in UK?
NBA Action Figures
Another eye-catching collection of toys that will surely take your attention upon entering the SMX center are the NBA Stars action figure. These are well detailed action figures showcasing your favorite NBA Stars. Here's Michael Jordan on his Formal wear. Displayed at his back is a cabinet filled with his minature custom made trophies!
Scottie Pippen, Michael Jordan and Dennis Rodman Action figures.
Stephen Curry and LeBron James
Michael Jordan in his signature dunk

A huge diorama of Warhammer 40,000 brought by Warhammer Philippines. Warhammer 40K is a tabletop miniature wargame.
Max Collector Booth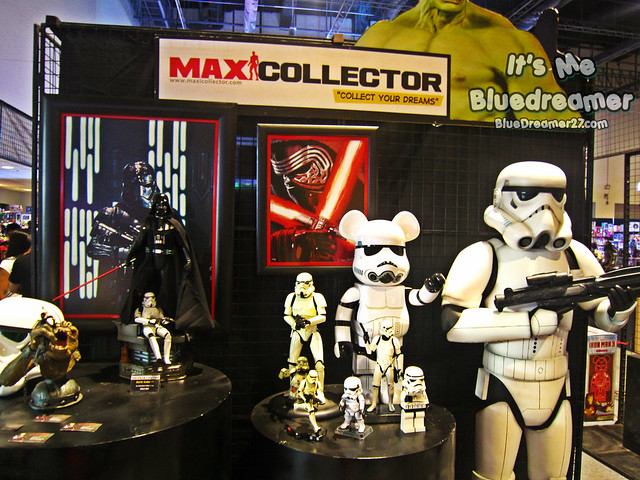 Action figures of different toys of different sizes can be found at Max Collectors booth. They showcase various characters from different comics and films including the StarWars!

Life Size statue of Star Wars' Boba Fett
Aquaman
Iron Patriot Armor
Wolverine